Children´s Book Reading
Children´s Book Reading(s) 2016:
30. April: Tincher Preparatory School
(Kindergarten and First Grade Class), Long Beach, California, USA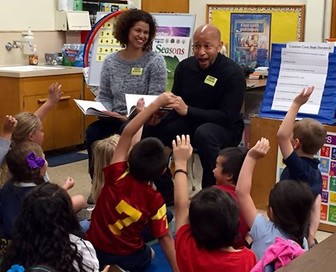 Wonderful participation at our readings at Tincher Preparatory School, Long Beach, CA
Foto: Diaab
The "Colorful, different, and the same..." Children´s Artist Gallerie! This project is part of our readings.
You would like to book a children´s book reading at a kindergarten, school, or a library?
Or maybe you would like us to participate at an event?
Please contact us, and we will find a way.